Jersey government grant system 'needs tightening'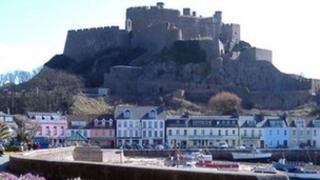 The government grant system must be tightened up according to the chief officer of the States of Jersey.
John Richardson gave evidence to a panel of politicians reviewing how £200,000 was given to a film company.
He said in future departments would have to go further to avoid risks, particularly with the innovation fund.
The film Crystal Island, set to start production in January, has faced criticism over delays and uncertainty after receiving a £200,000 grant.
The Economic Development Department awarded the cash to producers Canbedone Productions in 2011.
No questions
Mike King, chief executive of the Economic Development Department Department, said: "The purpose of giving the grant was to ensure that when the film went ahead, as much of it as possible was actually shot in Jersey."
Keith Cavele, producer of the £12m film, said he was never formally questioned about the process but was confident everything had been done properly.
He said: "We did what we supposed to do and as far as I was concerned [economic development] did what they were supposed to do.
"Unless you have support for projects of this sort projects of this sort then they are never going to happen."
The States of Jersey awards £38m in grants every year for a range of projects and business ideas.
The treasurer of the States and the top states auditor also gave evidence to the panel, which will report on its findings early next year.
Filming is due to start on Crystal Island in January.