Jersey minister in Royal Commission threat over reform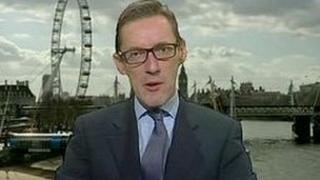 A Royal Commission will be needed if politicians cannot "get to grips" with political and electoral reform by next year, Jersey's chief minister has said.
Previous attempts at reform, including a referendum, have all been rejected.
Senator Ian Gorst said if Senator Philip Ozouf's reform proposals were not approved, such as larger voting districts, a commission was one option.
The last Jersey Royal Commission - also on electoral reform - was called by the Privy Council in 1861.
The States of Jersey government currently has 51 politicians - 10 senators elected island-wide, 12 constables with one elected from each of the 12 parishes and 29 deputies elected from 17 different constituencies.
Mr Ozouf has proposed reducing the States members from 51 to 44, scrapping the role of senator and introducing larger voting districts.
As a Crown dependency, Jersey could request a Royal Commission to investigate independently and make its recommendations.
The last one - in 1861 - was also on the issue of government reform.
Senator Gorst said the public wanted electoral reform and the government had to "get to grips" with the issue.
"The States need to make a decision that it is prepared to reform itself because if it isn't and if it doesn't there are not many options left to us other than a Royal Commission," he added.