Shooting of £12m movie to begin in Jersey in January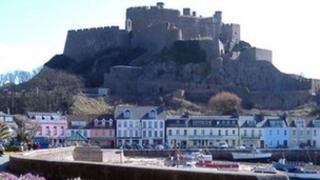 The filming of a £12m feature-length movie will start in Jersey in January, the chief executive of the Economic Development Department said.
Mike King says the budget and shooting schedule of The Crystal Island suggest the film will employ 100 islanders.
The department has faced criticism after it gave £200,000 of taxpayers' money to Canbedone Productions in 2011.
Mr King says the production company has asked about filming at heritage sites including Gorey Castle and Hamptonne.
"The purpose of giving the grant was to ensure that when the film went ahead, as much of it as possible was actually shot in Jersey," Mr King said.
"What we now see is that all of the film will now be shot in Jersey."