Digital Jersey boss Ted Ridgway Watt quits job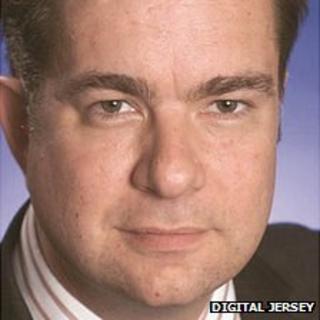 The boss of Jersey's digital industry organisation has quit after less than a year in charge of the group.
Ted Ridgway Watt moved to the island to run the newly formed Digital Jersey in January but has resigned, citing personal reasons.
Chairman Paul Masterton will move into an executive chairman role until a replacement can be found.
Mr Ridgway Watt said he was sorry he could not continue his work but said the island was set for the future.
"This is a very special island with a lot of potential to become a digital centre of excellence," he added.
"I am very sorry I am unable to continue my work here, but I do wish Jersey the very best in its endeavours and I will stay in touch with the many good friends and colleagues and I have made in the Island."
The organisation is an independent body representing and promoting the island's digital industries.
It currently includes data centres, communications, online financial transactions and consultancy services.
Mr Masterton said: "We are indebted to Ted for his hard work in establishing a brand new organisation and for developing the excellent business plan that will guide Digital Jersey's future. We wish Ted every success in his future endeavours."