St Helier parish votes to allow power station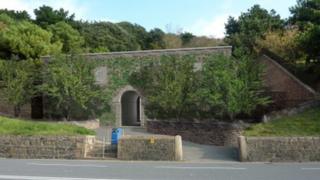 A new electricity sub-station will be built in Jersey after parishioners in St Helier approved the plans.
Jersey Electricity paid the parish £250,000 to build on part of a park at Westmount Gardens.
At a meeting on Wednesday, residents agreed to the deal which includes the States contributing £80,000 for projects in town.
Jersey Electricity said it would result in fewer power cuts for people living in First Tower and surrounding areas.
'Huge investment'
Earlier this year, the firm warned people living in First Tower and nearby that they were likely to experience more power cuts unless it could build the sub-station.
Because of new developments on the Waterfront, it had to be somewhere between the Lower Park and the company's main site on Queens Road.
The company will pay £250,000 for the site, the parish will get more land near Overdale as compensation and the Treasury will provide more than £80,000 for projects in town.
Chris Ambler, head of Jersey Electricity, said: "The infrastructure is aged, in some cases over 50 years old, we have two major primary sub-stations but they have no spare redundancy.
"It is a huge investment, it will be £10m to £12m. We have the engineers to do the work, we have the capital, we just need the site and we need it urgently."
Under Jersey law, a parish assembly has to be called with residents of the parish getting to vote on whether to allow a project like this to go ahead.