FB Fields set for £810,000 investment in 2014 Budget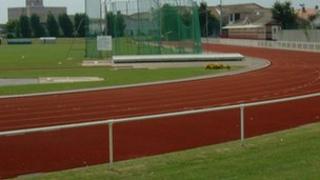 An athletics field and running track is set to benefit from £810,000 allocated to it from the Capital Spending provision in next year's Budget.
FB Fields will undergo renovations including a new track surface, lighting and spectator seating, as well as new equipment.
Renovations will also include multi-sport courts, an improved changing room pavilion and a new irrigation system.
The total Capital Spending provision in the 2014 Budget is about £90m.
The Assistant Minister for Education, Sport and Culture, Deputy Roy Le Hérissier, said: "FB Fields is a well-used and extremely popular sporting facility, but one that needs some improvement.
"This work will give a new lease of life to FB Fields, not only for the Natwest Island Games, but also for the ongoing benefit of Jersey's sporting community."
The FB Fields project is expected to raise the standard of athletics facilities in the island to meet the UK Athletics full certification criteria, which will be a necessary investment for the 2015 Natwest Island Games.
The Minister for Treasury and Resources, Senator Philip Ozouf, said "This is a really exciting opportunity for us to improve Jersey's Education Sports and Culture offerings to national, certified standard.
"This contributes to the development of a solid infrastructure for the long-term benefit of islanders and sport in the island, and also means we are making good use of capital spending to boost the economy."