Jersey States capital projects 'need more control'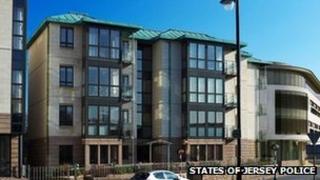 Capital projects in Jersey need to be better managed to ensure they are delivered, according to an independent panel.
The Fiscal Policy Panel has criticised the lack of spending on capital projects in 2012 and so far this year.
Building firms have also criticised the lack of States building work during the economic downturn.
Treasury Minister Senator Philip Ozouf said his department had already made changes to address some of the issues.
The States spent £34m on capital projects in 2012, spent £16m in the first half of this year and the treasury expects a further £68m will be spent this year to total £84m.
This is expected to rise to £110m in 2014 and £138m in 2015 with the new hospital, liquid waste and ongoing housing projects.
Senator Ozouf said of last year: "[Spending] didn't occur as we hoped, one major reason for that is the police station didn't start, I'm not going to discuss all the reasons for that but there was a delay."
'Rocket boosters'
He said at the panel's meeting on Tuesday the building firms there "rightly said their order books are empty and in a downturn government needs to step in".
Senator Ozouf said a new capital project monitoring team producing quarterly updates had been had been set up within the past six months.
He said: "We need to ensure capital that is allocated is actually spent. We need to put our capital spending on almost rocket boosters... it needs to be spent.
"[Although] we need to make sure we're not pumping in too much money and overheating the economy."