Former Jersey governor Sir Michael Wilkes dies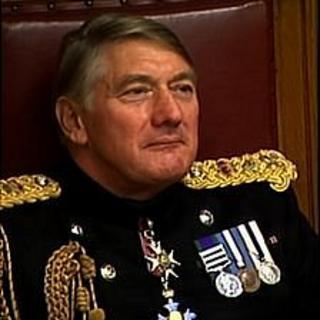 Jersey's former Lieutenant Governor Sir Michael Wilkes has died.
Gen Wilkes held a number of senior roles in the British Army during his 35-year career, including Director of SAS and Adjutant General.
The 73-year-old, who died on Sunday, was the Queen's representative in Jersey from 1995 to 2000 after his retirement from the army.
Jersey's Bailiff Sir Michael Birt said he was "a wonderful supporter of the community... popular and respected".
Sir Michael Wilkes leaves a wife and two sons.