Disused Jersey postbox becomes charity box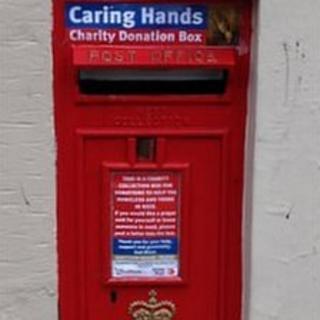 A disused postbox is being used once more - as a charity collection box.
The postbox in St Aubin has been handed over to Caring Hands, which runs men's refuges.
Jersey Post has stopped collections from 51 of its 178 postboxes due to a decline in the amount of mail being sent.
Colin Taylor, the founder of Caring Hands, said he hoped other postboxes in the island would be used in a similar way.
He said if anyone did post an item by mistake the charity would pass it on to Jersey Post.
A description of the charity has replaced the box's collection time sign.
During November the charity will be using the box to collect donations for the Jersey Poppy Appeal.