Jersey schools expansion wait 'would be mistake'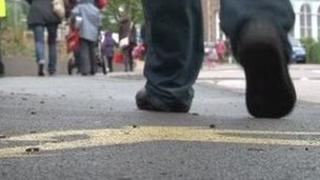 Waiting for a population policy before expanding schools would be a mistake, Jersey's education minister has said.
Deputy Patrick Ryan said calls for the States to control population before making new provisions for education would cause problems.
He said the plan was to extend six island primary schools to provide another 14 classrooms by 2016.
Deputy Geoff Southern said that plan should be delayed until a population policy was put in place for the island.
He said the States needs to decide its plans for controlling the population before spending money on big capital projects such as schools, a new hospital and housing.
"We have got very accurate population predictions, but there is a range dependent on birth rate and net inward migration," he said.
"Until we decide population policy, we don't know where we are going, we don't know what to build or what we are going to need.
"That is just like driving by the seat of your pants."
'No choice'
Deputy Ryan said he could not afford to wait because children would be left without a place at school.
"Deputy Southern wants me to commit to not having larger class sizes and I've given him that assurance," he said.
"That means between 26 and 29 children in a class.
"On the one hand, he says that, but on the other, he doesn't want me to build schools until a debate on migration.
"The problem with that is children will turn up at the school gate in about two years and I have to educate them."
He said that if he did as Deputy Southern suggested, "class sizes would need to go up to 35 or even 40".
"I have no choice but to provide extra capacity in primary schools in 18 months to two years."
The Education department had hoped to build a new school, but could not find a suitable site and so decided to spend £10m on extending six primary schools.
Projected figures show a steady rise in the number of children expected to come into education in the next few years.
Births in Jersey have risen from 944 in 2006 to 1125 births in 2012.