Jersey abuse inquiry may be led by Frances Oldham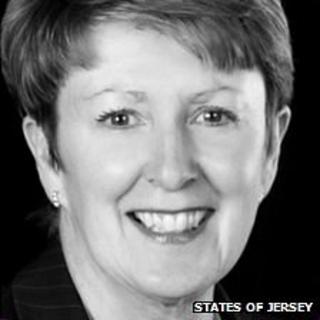 UK lawyer Frances Oldham has been nominated to lead the investigation into historical child abuse in Jersey.
A selection panel, led by Greffier Michael de la Haye, has chosen Mrs Oldham to replace Sally Bradley, who became unavailable due to ill health.
If her appointment is approved by the island's government she will chair the £6m committee of inquiry.
It will investigate allegations of abuse in children's homes and fostering services from 1960 to the present day.
Mr de la Haye said: "The selection panel is convinced that [Mrs Oldham] has exactly the right combination of empathy and firmness to chair the inquiry successfully in a totally independent and objective way."
'Establish what happened'
Mrs Oldham, a deputy high court judge, has 36 years experience of family and criminal law matters.
She said: "I am keen to ensure that the inquiry starts in early 2014.
"I am determined to run the inquiry in a way that will encourage all those who want to come forward to speak to us to do so.
"It is essential that the inquiry is able to establish exactly what happened in the care system in Jersey during the period covered by our terms of reference and I will ensure that everything possible is done to achieve that aim."
Mr de la Haye said the panel would work with her to appoint the other two committee members, whose positions also need to be approved by the States.
The panel's aim is to complete them by the end of this month for the States to assess in December.