Jersey politician calls for Olympic-sized swimming pool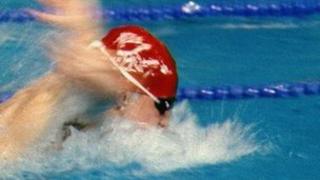 The island needs an Olympic-sized swimming pool to promote health and tourism, a Jersey politician has said.
Senator Lyndon Farnham is asking the States to consider investing in a 50m pool.
The Education, Sport and Culture Department has outlined plans for a £6m strategy over the next two years.
Senator Farnham, who is President of the Jersey Hospitality Association, said the pool was the only thing missing from that strategy.
He said might be hoping for too much, but he wants the States to be bold and deliver facilities rather than just talk about them.
Senator Farnham said: "Swimming is probably something that could benefit a much wider part of the community. I think we would get more money out of a pool."
As part of the strategy, the education department previously announced funding to teach every primary school child to swim.
It also plans to improve the athletics track in St Clement and the Crabbe shooting range in St Mary.
Deputy Roy Le Herissier, assistant minister at the department, said instilling "water confidence" in children was an essential part of their plans.
The document argues in favour of the health benefits of wider participation in sport and anticipates a reduction in obesity.