Jersey unveils £6m five-year sport strategy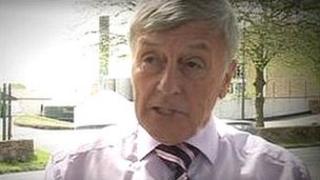 All of Jersey's primary school children will be taught to swim as part of a new £6m sports strategy.
The Education, Sport and Culture (ESC) Department published its Fit For The Future vision earlier, which includes £4.5m for upgrading sports facilities.
The FB Fields athletics track in St Clement and Crabbe shooting range in St Mary would be among the sites to receive the funding.
The strategy also envisages a new body akin to the Guernsey Sports Commission.
States-run facilities at Fort Regent, Les Quennevais and Springfields are in line for improvements as part of an initial phase of development ahead of Jersey's hosting of the Natwest Island Games, in 2015.
A key part of the strategy is to ensure all students in Primary School learn to become competent swimmers.
Obesity reduction
This will form part of a £1.5m development fund that will also support sporting events and clubs and associations.
Deputy Roy Le Herissier, assistant minister at the department, said instilling "water confidence" in children was an essential part of the strategy.
"It's one of those things [where] if you don't do it with people when they're young, there are great issues with trying to do it later in life," he said.
The strategy document argues in favour of the health benefits of wider participation in sport and anticipates a reduction in obesity.
However, Deputy Le Herissier said the benefits would extend beyond physical fitness.
"The Island Games gives us a springboard," he said. "It can be a source of national pride as the island works together to make it a success.
"It can also be an inspiration, leaving a sporting legacy, just like the London Olympics."
Public consultation
Under the plan, an organisational body is to be set up by January 2015, which would be a political voice for sport and would act with some independence from government, while receiving funding from it.
This follows a public consultation - held between March and May - in which 76% of respondents said changes were needed to the way sport was organised in the island.
Hugh Raymond, head of Jersey's sports council, broadly welcomed the new funding but questioned how the new body would operate.
He said: "People are very good at fund-raising for their individual sports [but] to put it under one body - how do you determine who gets what?"
States members will vote on the £4.5m of infrastructure development at their December meeting, after Treasury Minister Senator Philip Ozouf included the figure in his budget last week.