More orchards needed for Jersey cider industry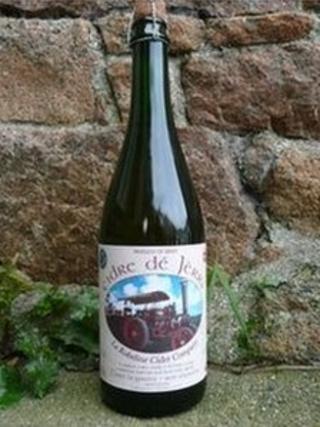 More orchards are needed in Jersey to help expand the cider industry, local producers have said.
Agricultural Statistics for 2012 show the area for the fruit crop is already up by 9% on 2011.
But it adds that the growing demand for cider and apple brandy is still driving a demand for planting cider orchards.
This is echoed by local producer Sarah Matlock, of the La Robeline Cider Company, who said she hopes to expand in the future.
In the 1800s cider was one of Jersey's largest exports, with up to a quarter of agricultural land given over to orchards.
As the drink fell out of favour and other products became more profitable, the amount of land dedicated to apples dropped.
'Sold out'
But those working in the industry say that as the drink is back in fashion they need more land.
Ms Matlock, based at St Ouen, said: "We set up in 2005, and that first year we picked a lot of apples and we squashed them and made about 1,200 litres of cider and we sold out in six weeks.
"Since then, year on year, we have been able to get hold of more apples and in the last few years we have actually been planting apple trees as well.
"This year we will be making more than ever, but the business has always been held back to an extent, because we can only make a much cider as we have apples."