Gardeners in the Channel Islands win gold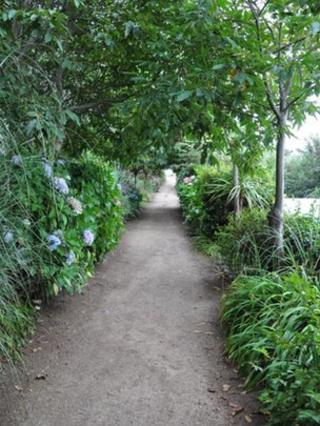 Gardeners in the Channel Islands have won a number of prizes in the annual Britain in Bloom awards.
The prizes were presented at the Royal Horticultural Society's award ceremony in Cleethorpes on Saturday.
There were awards for Herm, St Pierre du Bois in Guernsey and St Helier and St Brelade in Jersey.
As well as the coastal award, St Brelade won the conservation and wildlife award for its commitment to the protection of flora and fauna.
Herm won gold in the Champion of Champions category, the fourth time it has won a gold medal.
In Guernsey, St Peter's repeated its success of three years ago by winning a gold in the prestigious national competition in the Large Village Category.
In Jersey, St Helier won Gold in the Large Town category, while St Brelade took the Silver Gilt in the Coastal category.
The chairman of the Britain in Bloom judging panel, Roger Burnett, gave his congratulations to the Channel Islands winners, saying it was "a true pleasure to visit such wonderful places".
He said: "Our finalists were nominated to represent their region or nation for a range of reasons.
"For example, awards were given out in recognition of innovative environmental practices, such as efforts to help native wildlife, for educating young people in horticulture, engaging with businesses and for strengthening communities.
"In reality every finalist is a winner no matter what medal they get so well done to all the finalists from the Channel Islands. It was a true pleasure to visit such wonderful places."