Jersey Archive 'will be full' by 2019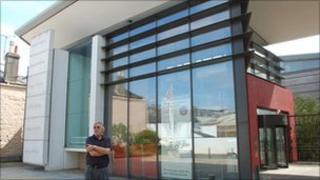 Jersey's Archive will run out of space within the next six years unless more room can be made according to the service's annual report.
The archive has asked for funding from the States to pay for a new store-room.
It says there has been a significant increase in documents as official bodies prepare for a new freedom of information law.
The freedom of information law was approved in 2011 and is expected to be in place by 2014.
The annual report found that in 2012 about 30 cubic metres of records were moved to the archive, and demand is increasing.
In 2012, 66 new collections from official bodies were transferred to the archive. These collections contained nearly 14,000 individual items - an increase of 180% on the items transferred in 2011.
Linda Romeril, archives and collections director, said: "This significant increase seems to indicate that official bodies are starting to prepare for Freedom of Information implementation by looking through their current and semi current material and transferring appropriate records to Jersey Archive."
New collections include records from the Jersey Employment Tribunal and from the Parishes of Grouville and St Lawrence.
Other States departments donating material include the Fire and Rescue Service, the States Greffe and the Chief Ministers Department.
Ms Romeril said: "If transfers continue at the average rate from the past five years the Jersey Archive repository will be full by the beginning of 2019."
She said the archive also has a backlog of electronic archiving that would currently take more than three and a half years to deal with.
She added it was receiving more digital files in particular, with each record taking two hours to catalogue.