Jersey developments no longer to include public parking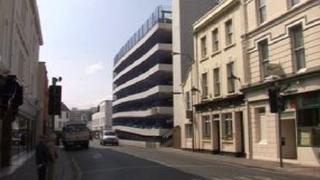 Public car parking will no longer be included in three large developments in St Helier after a review of spaces.
The provision for parking had previously been required for the Jersey Gas, Le Masuriers, and Jersey Brewery sites.
However, the review found providing public parking made the private developments unviable.
Instead, it suggested a 200 space car park be built in the north of town.
The States plans to ask the developers of those three sites for money towards that car park, which will be mainly aimed at commuters.
Businesses in the area have said they are struggling because of the loss of the Gas Place car park and private car parks when the Town Park was built.
The report by consultants Parsons Brinckerhoff recommended providing 200 short stay parking spaces in the Ann Court housing development.
Transport Minister, Deputy Kevin Lewis and Planning Minister, Deputy Rob Duhamel, said they agree with nearly all 16 recommendations, which include an overhaul of parking charges.
They both ruled out a suggestion to charge people for parking at work.
Deputy Duhamel said: "We recognise that the requirement to provide significant public parking on these sites is not necessarily the best solution in terms of value for money or benefit to the public.
"It may, in addition, have been a factor in stalling development of the sites.
"This proposal will provide a significant incentive for construction firms to develop these large and important sites, give a much needed boost to the north of St Helier and promote the regeneration of the area."