Jersey takes on extra staff in bid to help people back to work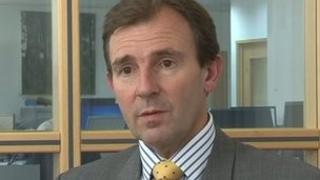 Jersey's Social Security Department has taken on additional staff in a push to find employment for islanders.
The States' annual labour report has shown 6,920 were employed by the public sector in June, the highest ever total.
Economic Development Minister Alan Maclean said he was surprised by the increase in States' headcount of 152.
The States has since revealed "around half of the increase relates to jobs in Social Security to help get people back into work and in health".
The labour market report, published on Wednesday, revealed Jersey's unemployment had doubled in four years to 3,200.
'No central management'
In the year to June, 270 jobs were lost in the private sector.
Kevin Keen, the chief executive of Jersey Post, said the increase in the States of Jersey headcount should be investigated.
"There's no central management of vacancies," he said. "The surprise is that it was a surprise to Senator Maclean."
A spokesman for the States' information unit said the annual increase in public sector employment related to headcount only.
He said the annual rise in full time equivalent posts was nearer to 40, about two-thirds of which was accounted for by vacancies being filled.
Senator Maclean said he would be calling on fellow ministers to keep a closer eye on staffing levels in future.