Jersey unemployment at new record high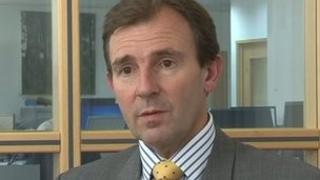 Unemployment in Jersey is at its highest level since records began, according to a new report.
The annual report by the States Statistics Unit found 5.7% unemployment or about 3,200 people.
Economic Development Minister, Senator Alan Maclean, said the situation would be worse but for capital investment, but it was priority for ministers.
Senator Maclean said the island was doing well compared to the UK at 7.7% and France at 11%.
"Since 2010 we have put £144m into stimulating the economy through the stabilization fund. We have also put £300m into capital projects to boost the construction industry.
"You could argue if we had not made that investment, if we had not put those schemes in place the levels would be even higher."
The report looks at employment levels in the public and private sectors and found there were an extra 150 people in the public sector in 2013 compared to 2012.
The public sector workforce is the largest to date with about 7,000 employees.
Senator Maclean said he would be calling on fellow ministers to keep a closer eye on staffing levels.
"I have to admit I was surprised by the number of jobs the public sector has created, it was higher than expected and higher than I would like to have seen.
"In Economic Development we have reduced our headcount and an internal vacancy management system across the States as a whole would help," he said.