Jersey States plans to spend £926k on activity centre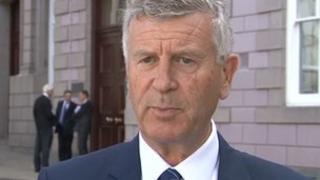 Nearly £930,000 is to be spent redeveloping an outdoor activity centre by the Jersey government.
The Crabbe centre in St Mary is 30 years old and officials say it is in urgent need of an update.
If approved by the States of Jersey, £926,000 will be spent removing the existing cabins and replacing them with a single storey chalet-style building.
Education Minister, Deputy Patrick Ryan said the Crabbe centre was an important part of the island community.
He said it gave people the chance to be outside in the natural environment in their own island.
He said: "This is especially important for groups who do not have easy access to the heart of the countryside. It gives them the kind of experiences that are a valuable part of their personal and social development."
The plans include a new kitchen, classroom and improved access for disabled users with the capacity to accommodate up to 30 young people and six staff.
Principal Youth Officer Mark Capern said: "Many Jersey people have great memories of being out at Crabbé.
"It's an excellent outdoor learning environment where our young people can take part in positive activities."
If work starts before the end of the year, the centre could be reopened next autumn.