Jersey 'training needed' over painkiller concerns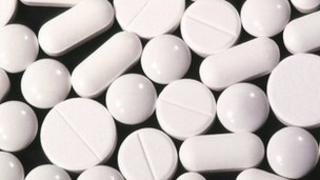 There are calls to re-educate Jersey health workers about prescribing painkillers after reports of a rise in addiction.
Doctors Chad Taylor and Alessio Agostinis said they wanted colleagues to stop overprescribing the drugs.
Specialists from across the UK are meeting at the island's Hotel de France to discuss managing pain for patients.
Jersey charities, Silkworth Lodge and Grace Trust, claimed they had seen a rise in the number of people addicted.
Dr Chad Taylor said: "We are trying to initiate a training campaign for local prescribers to change prescribing habits.
"We want to look into why people are still prescribing when the benefit is hard to see in some patients."
Plans to charge people for a prescription at Jersey's hospital were scrapped by the health minister earlier this month.
Deputy Anne Pryke said she had changed her mind over plans for a £5 charge after listening to islanders' views.
The fees were removed five years ago but had been due to be reinstated to encourage people to use their GP.