Jersey government to debate further voting reforms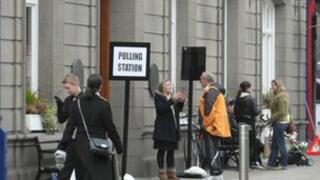 The Jersey parishes of St John, St Mary and Trinity could lose their States deputies from next year, if voting reforms are approved in November.
The Privileges and Procedures Committee has submitted proposals to redistribute parish representation and reduce the number of senators from 10 to six.
If approved, the changes would come into effect in time for the next General Election in October 2014.
At that election, voters would also face a referendum on further reform.
This would ask - in a simple yes or no format - whether the present system of senators, connétables and deputies should be replaced by a single category of States members, elected by district.
Currently, 10 senators are elected on an island-wide basis, while the 12 individual parishes choose one connétable each.
In addition, 29 deputies are chosen by the parishes - or areas within parishes - to represent them.
The number of deputies representing each area is based on population figures from 40 years ago and has been shown to favour smaller parishes at the expense of more populous ones.
Public choice rejected
Once elected, connétables and deputies have identical voting rights.
In April, Jersey voters decided to back plans to do away with the role of senator, while electing 30 deputies in six large districts, along with 12 connétables.
However, the result was not binding on the States, which rejected the public's choice in July.
The winning option had received 8,190 votes, after a 26% turnout.
In its States report, published on Wednesday, the PPC said it believed "further reform is necessary after 2014 and the retention of the senatorial position for the next elections may therefore prove to be nothing more than a transitional arrangement".