Carl and Kathryn Whiteley remains recovered at crash site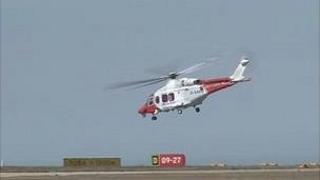 The remains of a Derbyshire couple who died in a plane crash off the Channel Islands earlier this month have been recovered.
Businessman Carl Whiteley, 56, and his wife Kathryn, 55, died when their private Cessna hit the water about five miles from Jersey Airport on its way from Dinan in France on 4 September.
The search for the plane involved 20 vessels and three aircraft.
Jersey Police said the Whiteley's remains were located at the crash site.
The couple were believed to be returning from holiday when the Cessna Crusader aircraft ditched in thick fog.
The cause of the crash is being investigated by the Air Accidents Investigation Branch.