Jersey rock fall causes St Helier road closure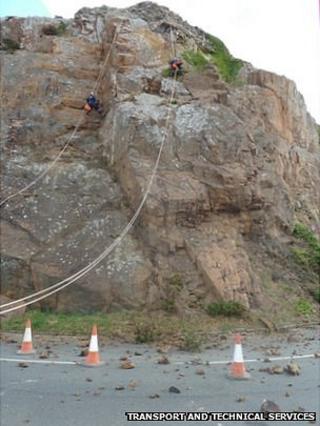 Motorists have been warned of delays in the south of St Helier after a "substantial rock fall" closed a road.
Transport and Technical Services said Mount Bingham had been closed for public safety reasons after part of the cliff fell on Sunday.
A department spokesman said the road would remain closed until safety checks had been carried out.
He said this may involve some stabilisation work on the rock face.
Planned construction works at the junction of La Route du Fort with St Clements Road have been postponed in an attempt to alleviate delays.