Jersey Heritage sees increase in visitors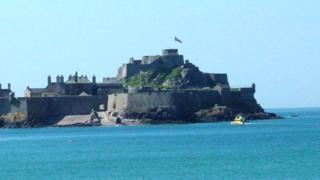 Jersey Heritage sites saw a 6% rise in the number of visitors in 2012 according to the trust's annual report.
The Jersey Heritage Trust report also showed an increase of almost 50% in sponsorship and membership.
The part publicly-funded organisation said there were more than 170,000 visitors to its sites in 2012, up by 10,000 on the previous year.
The trust runs historical sites including castles, old houses and farms.
Jon Carter, head of Jersey Heritage, said income from membership was increasingly important to the organisation's funding.
He said: "We raise half of the money and the States makes a contribution to the other half. A lot of services are free to access for the public.
"We undertake a range of activities and the way we raise money is also mixed, we raise a lot of money through sponsorship and memberships.
"In that range of services the value derived by islanders from the heritage service is immense, not least in the amount of use, which is very high for an island this size."
Mr Carter said the type of work the trust does has changed since it was formed 30 years ago.
"We started off life looking at museums and then helped develop an archive service and took on historic buildings.
"We are keen to connect people not just through visitor attractions but all sorts of attractions in all sorts of ways.
"In the past few years we have moved on to take over a wider range of historic buildings including German bunkers and houses," he said.