Jersey Air Display 2013 donation 'huge relief', says organiser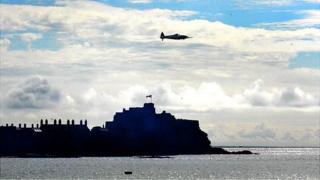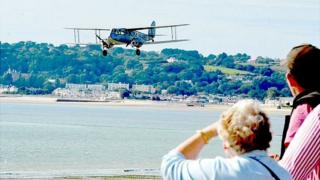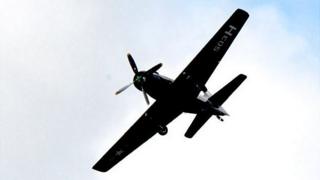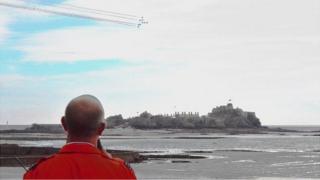 The "most difficult yet" was how the organiser of the Jersey International Air Display described the 2013 event.
The event has struggled financially and had to find a number of substitutes when eight different display groups pulled out.
Organiser Mike Higgins even took out a loan secured by his own home to ensure the event went ahead.
He said it was "a huge relief" when Robert Gaines-Cooper, one of the show's main sponsors, paid off the loan.
The multimillionaire, who lives in the Seychelles, did his national service in the RAF and has supported the display for 17 years.
Mr Higgins said: "Without his money we would never have had an air display for as long as we have and as good as we've got."
He said Mr Gaines-Cooper had paid off the loan and pledged additional funding for next year's event.
Mr Higgins said of the 2013 display: "I've never lost so many aeroplanes in an air display in 17 years with cancellations and substitutions and other losses through weather and operational commitments."
The display, which has been held for more than 60 years, raises money for RAF Charity Funds through the sale of the £5 official programmes, advertising in the programme and a static aircraft display at the airport.
Mr Higgins said: "The air display starts each year with no money and finishes each year with no money and if we have overruns it's got to be financed in some way."