Jersey government votes to create foreign minister role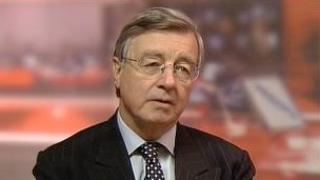 Jersey's government has agreed to create a new minister for foreign relations after a States vote.
The post is in addition to the 10 existing ministers and will replace an assistant chief minister role.
The Chief Minister, Senator Ian Gorst, said it was essential that other governments had someone they could deal with, other than an assistant minister.
The responsibility for external relations is currently handled by Senator Sir Philip Bailhache.
Expectation overseas
The decision to place this responsibility in the hands of one assistant minister was made in January 2011 but it was made clear at the time that this was a temporary measure.
The Council of Ministers subsequently backed the creation of a dedicated role but needed the approval of States members.
Arguing in favour of the move, the Chief Minister said there was an expectation overseas that governments should include within their cabinets a minister for foreign affairs.
The decision to create the role went through by 35 votes to 10 with one abstention.
Senator Gorst said he hoped the States would appoint the new minister at a States sitting soon.