'Not enough done' for Jersey education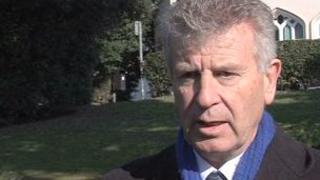 Jersey's government is not doing enough to improve education in the island according to the head of a government review panel.
Deputy Tracey Vallois said a green paper outlining plans for improving the system had not been followed through.
Education Minister Deputy Patrick Ryan rejected the claim, saying he said he had been able to make changes without "hassling the States".
He said there was no consensus to secondary education reform.
Deputy Vallois said there was more that could be done to improve education and called on the minister to act.
She said: "There was a green paper done and that has disappeared, we have a new education minister now and it has gone into the ether and nothing has come from it.
"Unfortunately I think education has taken a back seat, I don't think enough is being done in terms of education. It is the foundation of building a better future and better economy for Jersey."
Deputy Ryan said: "When people talk about the green paper disappearing into the ether they are talking about the structure of secondary education.
"I appreciate some people may feel I am not moving quickly enough, we have had the consultation, the green paper, and it has shown there is no clear consensus on the structure of secondary education.
"There is ample and robust evidence that implementing changes on-the-hoof, to education, particularly in this area, do not work."
Professor Ed Sallis who was in charge of Highlands College, Jersey's post-16 college, for 15 years said the island's education would not change until the minister shared his ideas.
Deputy Ryan said: "The challenge is to improve our system without losing anything that is good. Our children are affected by examination changes in the UK and that is more than enough change right now."