Jersey health minister withdraws prescription plan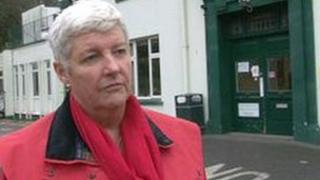 Plans to charge people for a prescription at Jersey's hospital have been scrapped by the health minister.
Deputy Anne Pryke said she had changed her mind over plans for a £5 charge after listening to islanders' views.
The fees were removed five years ago but were due to be reinstated to encourage people to use their GP.
She said it was still possible to encourage GP use by preventing hospital doctors from issuing drugs that a GP could prescribe.
The minister said another factor in changing her mind was proposed amendments to her plans after a scrutiny panel review.
She said these amendments included widening the exemptions to cover people with long-term conditions and the over 75s.
Deputy Pryke said it would "critically affect the viability of the proposition".
"I appreciate the sentiment behind the suggested additional exemptions, but if these were to be added, the proposition would no longer achieve its primary aim, which is to put prescribing back into the community," she said.
The pharmacy at Jersey's hospital dispenses 120,000 items to outpatients every year.