Jersey school uniforms 'are now cheaper'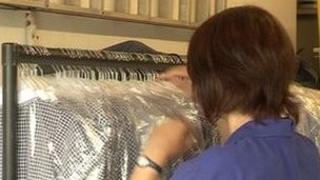 School uniforms in Jersey have become cheaper after new guidelines were introduced, the competition regulator says.
Andrew Riseley, of the Channel Islands Competition and Regulatory Authorities, said parents now have more choice.
He said before the new regulations in 2011, some schools would only use one supplier for uniforms.
A Jersey charity said while uniforms were cheaper it was still helping more low income families pay for uniforms.
Jeanette Pinel, from Variety at work, said they helped more than 100 families cover the cost of school uniform in 2013.
She said high levels of unemployment earlier this year coupled with tough economic times led to the rise.
"This month we have helped 40 families with 103 children and 39 requests were for uniform, the rest were for food," she said.
Costs reduced
Mr Riseley said a number of specialist uniform shops were responding to increased competition by lowering prices and having sales.
He said: "The introduction of generic uniform suppliers and increased competition has clearly brought prices down.
"Victoria College, for example, went out to tender and saved 10% to 15% on the cost of uniform. We hope other schools going out to tender will lead to similar results."
Jersey's Chief Minister, Senator Ian Gorst, said tackling unemployment was his top priority.