Jersey States scheme to fund 50 community posts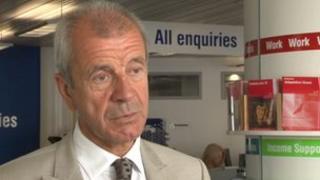 Fifty community jobs will be funded by a return-to-work scheme in Jersey.
The States programme aims to offer young people and those out of work the chance to gain skills and experience to help them find a permanent job.
Senator Francis Le Gresley, Social Security Minister, said a lack of skills and experience was a major sticking point for jobseekers.
Organisations have been asked for details of the role they would create and how it would benefit the community.
The scheme is open to candidates who are aged 16-24 and who have been unemployed for at least six months.
It is also open to anyone who has been unemployed for a year or more.
It will pay wages, at the minimum wage level, for up to six months for each person.
Senator Le Gresley said: "The central aim of all Back to Work initiatives is to provide ways for people who need work to access new opportunities.
"Not only does the Community Jobs Fund go some way to answering this need, it also provides the wider benefit that charities and organisations can get going with projects which may otherwise never have happened due to a lack of resources."