Jersey put on French tax haven blacklist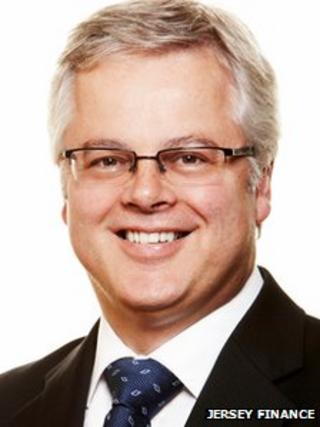 Island businesses will pay the price for being put on a tax blacklist by France according to the head of Jersey Finance.
Jersey was added to a list of "uncooperative jurisdictions" by the French government earlier in August.
Companies operating out of countries on the blacklist have to pay higher tax rates in France.
Geoff Cook said there was no reason for the move, which he said was a surprise and a significant disappointment.
He said: "These rates are penal, they are much higher than they would normally be but the reality is that doesn't happen very much so I don't think it will have much impact at all in the short and medium term.
"The bigger issue is more reputational, you don't want to be on a collision course with a major European nation."
'No explanation'
Senator Sir Philip Bailhache, Jersey's Assistant Chief Minister responsible for foreign relations, said he would take the issue up with the French embassy in London.
He said: "No explanation has been given by the French government and as far as I am aware the UK government were taken as much by surprise as we were.
"We have to remember we are not a sovereign state, we are a Crown Dependency and I will also be in touch with the Ministry of Justice on Monday to see what they can do."
A Jersey government spokesman said he was shocked because of the work the island was doing to become more cooperative.
In a statement he said: "Our understanding is that this is a bilateral issue which appears to have arisen as a result of some outstanding tax information requests received from the French authorities, which we are confident can be resolved, if necessary through judgments obtained through the Royal Court.
"Jersey has completed, agreed or initialled over 50 tax information exchange agreements with nations around the world."