Jersey States may review zero-hour contracts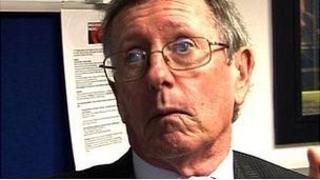 The impact and extent of zero-hour contracts could be investigated by the States of Jersey.
Deputy Geoff Southern has suggested the contracts, which offer no guaranteed work or pay, could be more widespread than believed.
He wants the Social Security Department and the chief minister to investigate and consider if there is a need to bring in regulations.
Deputy Southern said the contracts offered employees few advantages.
He said the States as an employer made a "great use of zero-hours contracts" with the Education, Sport and Culture Department employing 582 people on them and 545 staff employed by the Health and Social Services Department.
Deputy Southern said: "With no holiday or sick pay often, and any waiting time spent at home rather than at work, firms need only pay for the time workers actually spend on the job."
He said complaints from workers typically focused on the way variable hours jobs made it difficult to claim benefits such as jobseekers' allowance when there was a lack of work.
In June, the Jersey Advisory and Conciliation Service expressed concerns about the contracts being used for the wrong circumstances leaving companies open to claims from employees.
It said: "These contracts are appropriate for temporary staff agencies that supply temporary employees to other organisations but where there is no guarantee that work will be available.
"It must be remembered, however, that in a zero-hour contract there should be no obligation on the part of the employer to offer work and no obligation on the worker to accept."