Jersey delayed freight to be delivered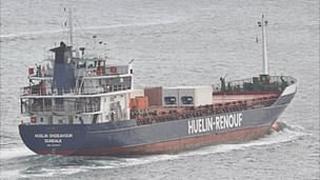 Freight goods affected by the collapse of shipping company Huelin-Renouf will be delivered to Jersey.
Huelin-Renouf went into liquidation earlier this week, leaving hundreds of tonnes of materials at the docks in Southampton.
The Ports of Jersey and liquidators Grant Thornton have arranged for about 60 containers meant for Jersey to be shipped to the island.
The liquidators have been unable to agree similar arrangements in Guernsey.
A spokesman said Guernsey customers with goods in Southampton would be contacted separately to make arrangements for collection of their goods.
A vessel has been chartered for the delivery, which is expected to arrive in Jersey on Monday evening.