Jersey court jails Antonio Barbosa for attempted murder of wife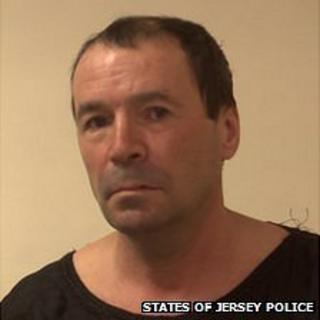 A man who tried to kill his wife in Jersey has been sentenced to nine years in jail.
Antonio Cidade Barbosa, 54, pleaded guilty to the attempted murder of Maria Barbosa.
The court heard Barbosa repeatedly stabbed his wife with a kitchen knife at their home in Quennevais Park on 26 March.
He showed no emotion throughout the proceedings, other than to nod slowly when the sentence was passed.
The court heard Barbosa was an unemployed alcoholic, and the couple had been married for 33 years and had moved to Jersey from Portugal in 2000 but their relationship had broken down in recent years.
Barbosa repeatedly threatened to kill his wife in the three weeks before the attack after he found out his wife had been having an affair.
On the day of the attack, Barbosa had been drinking heavily while his wife was at work and stabbed her five times across her upper body when she got home.
The court was told Mrs Barbosa was on her way to a full recovery, but it was only through chance she survived.
In his summing up, Deputy Bailiff William Bailhache, the presiding judge, described it as an extremely serious case of domestic violence and a planned attempt to kill.