Condor Ferries apologies for clipper cancellations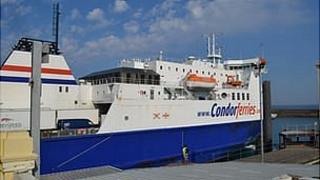 Condor Ferries has apologised to customers for cancelling most of its conventional ferry services between the Channel Islands and the UK next month.
The Commodore Clipper will be withdrawn from service from 9-25 September for maintenance work.
However, customers had still been able to book places on the services.
James Fulford, chief executive, said customers would be contacted about transferring to the company's fast ferry services.
He said: "Commodore Clipper provides an all-weather, lifeline service for freight and passengers and it would be irresponsible for us to take her out of service during the winter.
"We always planned for our maintenance to be around September.
"It is normal in the shipping industry to only get firm dates for the dry dock about two months before."