Jersey deputy plans to have one type of politician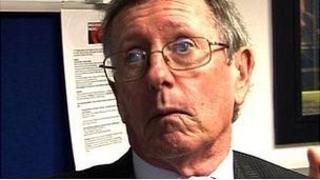 All States members should be elected under the same terms and type of office, says a Jersey politician.
Deputy Geoff Southern wants the States to adopt reform suggestions originally proposed by Sir Cecil Clothier in his review of the States from 2000.
This would see the end of the island-wide office of senator and the removal of constables from the States by default.
The remaining members would be called Member of the States of Jersey (MSJ).
If approved by the States members would be elected at parish level with the number of representatives in each of the 12 parishes set based on population.
Attempts at reform
Deputy Southern said parishes with a large population, such as St Helier, would have the most representatives, 17, whereas St Mary, with the smallest would only have one.
Constables would no longer have a seat in the States by default, but under the plans would be able to stand as an MSJ as well as constable, taking on both roles.
There have been dozens of attempts to reform the island parliament over the past 20 years.
The most recent was based on the result of a referendum calling for six large equal districts with constables and deputies, that was rejected by politicians in July.
The deputy hopes the reforms would be in place before the 2014 election.