Jersey Battle of Flowers change 'a success' says chairman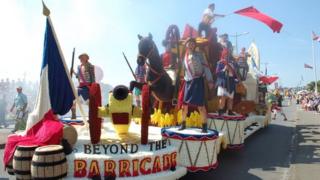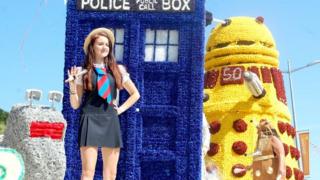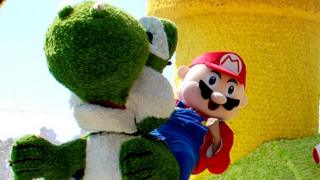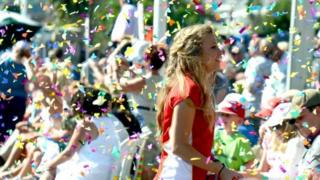 Changes made to the start of the 2013 Battle of Flowers main day parade were a success, according to the festival chairman.
Floats started in place on the arena instead of arriving from the east or west when the event begins.
Tony Perkins from the Battle of Flowers Association said the change was a good move and should stay in future.
The Optimists Club won the top prize with their French Revolution themed float "Beyond the Barricade".
Mr Perkins said: "We have been playing around with this new parade and I think it works really well. It is like a stage set, people were there and in other years we have had to wait ten minutes for floats to come into place."
The Jersey Battle of Flowers takes place along Jersey's main road, Victoria Avenue, and saw about 15,000 turn out to watch the parade.
Hundreds of people work to prepare more than 20 floats made of real and paper flowers.
Floats with themes from the Magic Roundabout to Doctor Who competed for the awards.
Steve Bouchard, who designed the winning float, says materials are getting so costly, it is becoming an expensive game.
He said it was increasingly difficult to compete for the top awards and they were likely to be nearly £3,000 over budget.