Jersey Island plan change for affordable housing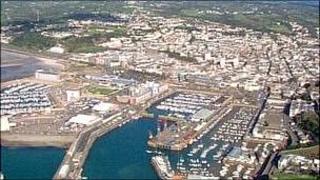 A plan that protects the environment in Jersey could be changed to allow more affordable homes to be built.
Environment minister Deputy Robert Duhamel wants to alter the Island Plan, a guide to what can be developed.
It was last published in 2011, and now Deputy Duhamel is working to update it in a bid to help solve the housing shortage.
Changes include allowing some land currently reserved for agriculture or grazing to built on.
Deputy Duhamel also wants to end an existing policy which means builders have to include a number of affordable homes in larger private developments.
He said: "Hopefully the land will be primarily brownfield land, not greenbelt. There were a number of sites left over in the previous island plan until such a time as the island could reconsider their need.
"As part of this move we will bring back those sites for consideration by the States."
St Brelade Deputy John Young, the chairman of the environment scrutiny panel, called the measures tough but necessary.