Jersey's chief minister leads delegation to China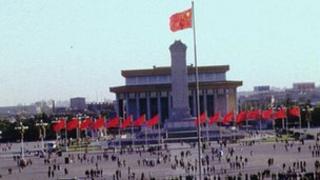 A delegation from Jersey is travelling to China to "strengthen business and diplomatic relations".
The delegation, including politicians and finance industry representatives, will be led by Chief Minister Ian Gorst.
During the week-long trip, the delegation will visit Beijing, Shanghai, Hangzhou and Hong Kong.
Mr Gorst said it was important that Jersey was properly represented in fast-growing markets such as China.
"This will be a busy visit and I am confident that strengthening business and diplomatic relations with the world's second largest economy will deliver long-term benefits for the Island," he said.
Assistant Chief Minister Sir Philip Bailhache, who is also part of the delegation, said the trip would allow Jersey to show the expertise and high-quality services it had to offer.
"It is also important that we take these opportunities to promote the Island's identity and culture," he added.