Nearly £1m could be spent on St Aubin 'improvements'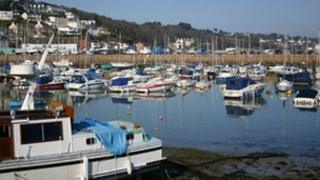 About £950,000 could be spent on improvements to St Aubin.
The Transport and Technical Services department wants to improve parking and traffic over the next two years.
St Brelade Constable Steve Pallet is leading a community steering group set up to oversee the project.
He said residents and businesses would be asked for their views on the project which includes a village square outside St Brelade's parish hall.
Constable Pallet said he was "extremely excited at the prospect".
He said improving the environment around St Aubin benefits those who live and work in the area and the visitors "who are charmed by its beauty".