Jersey foreign minister role law to be debated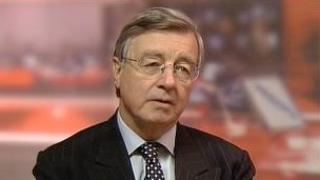 A new law for a government minister responsible for Jersey's relations with other jurisdictions will be debated by the States before the summer break.
Currently the minister for external relations is a role for the chief minister, but he delegated it to his assistant chief minister.
The States approved the new ministerial role in 2011.
The corporate services scrutiny panel is preparing a report after reviewing the proposed new law.
The Chief Minister, Senator Ian Gorst, said there was an expectation overseas that the government should include "the important role of minister for foreign affairs".
He said setting up the ministry would involve no extra cost.
The States is due to debate the draft law on 16 July.