Jersey politicians approve anti-discrimination law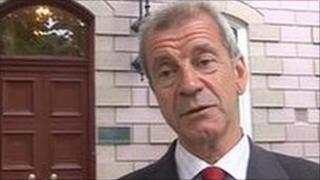 Jersey's government has passed the island's first anti-discrimination law by 45 votes to two.
The legislation has taken 13 years to introduce and will make it illegal to discriminate against people based upon race in Jersey.
Rules on gender, age and disability will be added later.
Deputy Gerard Baudains, who voted against the discrimination law, said it was not really needed and could have unintended consequences.
'No rights'
He said discrimination was not acceptable but he was worried the law could cause division.
St John Constable Phil Rondel also voted against the law.
However the legislation has been welcomed by the Jersey Citizens Advice Bureau chief executive, who helped to shape it.
Malcolm Ferey said: "At the moment people feel sometimes they're being discriminated against on the grounds of race but they've got nothing to benchmark that against so they actually have no rights as far as that goes.
"It's important that once this legislation comes in they'll have a recourse, a way out of the situation."
Senator Francis Le Gresley, Jersey's Social Security Minister who brought the law to the States said it was long overdue.
He said: "We have to comply with UN conventions, this is one that was signed up for by the UK in 1969 and we do really need to have our own piece of discrimination legislation."