Jersey hospital 'needs to offer clearer cancer information'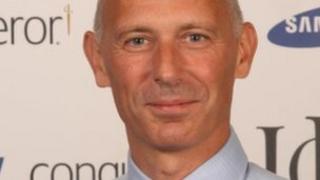 Jersey's health department is being urged to make cancer information more readily available by a cancer survivor.
Bladder cancer survivor Richard Rolfe said cancer information in the General Hospital was random and patchy.
He said he never doubted the medical team were capable but once in the system details were scarce.
Jersey's Medical Officer of Health, Dr Susan Turnbull, said she was surprised to hear of Mr Rolfe's experience.
Mr Rolfe, a former head teacher, said: "When I got into the hospital system the information available was very patchy and the amount of information given at each consultation was random and patchy.
"I was confident I was in the hands of professionals but all I wanted was information."
Dr Turnbull said she was surprised Mr Rolfe was not quickly referred to the support organisation Macmillan Jersey.
"They have a wealth of information and experience from other people with the condition.
"It is a pity that he felt he was on his own; had he been given that one vital piece of information everything would have been different," she said.