Jersey finance industry 'needs to do more' to protect itself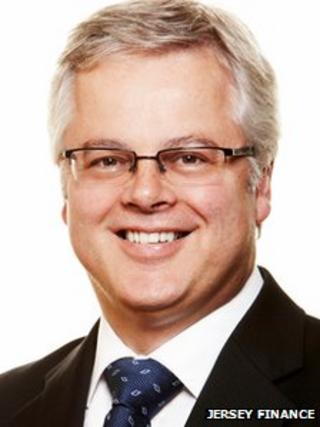 Jersey's finance industry should do more to protect itself from increasing competition, according to a new report.
The report on the future of the industry was commissioned by Jersey Finance and written by the industry body along with McKinsey management consultants.
It recommends moving into new areas but leaving changes to the individual businesses.
It also suggests more co-operation between government and industry.
The research for the report included 40 in depth interviews with key figures in finance and government and more than 100 companies were represented.
A group made up of politicians, senior figures in the industry and the financial regulator, has been formed to consider how to deal with challenges facing the sector.
Financial services account for about 40% of the island's economy.
Chief Minister, Senator Ian Gorst, said: "Government is fully committed to the future of Jersey as a successful international finance centre.
"The contribution the finance industry makes to government revenues, personal incomes and employment levels is of such importance that we cannot leave its future success to chance."
The report raised questions over future profits from the banking sector with interest rates continuing to flatline.
It found that funds historically important to Jersey, such as real estate and private equity, have stagnated and it was not known if they would be profitable.
The new group will look at how to protect the industry while also finding a way of moving into new areas.
The report says for that to happen, the government, the regulator and Jersey Finance need to step back and let the industry get on with it.
Geoff Cook, CEO Jersey Finance, said the research showed there was no "magic bullet" for instant success.
He said: "'One of the key findings from the research is the importance of the private sector being primarily responsible for innovation within the industry.
"It is encouraging that both government and the regulator have already signed up to this concept and we look forward to working with their representatives in the steering group."