Bergerac return 'a boost'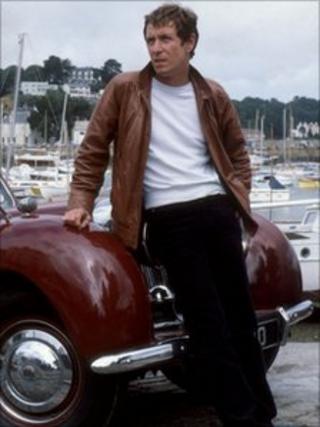 The return of Bergerac would provide "a welcome boost to Jersey's visitor economy" say tourism officials.
Artists Studio is in the process of developing a possible new series featuring the Jersey-based detective although it has not been commissioned.
Deborah Goodwin, publicist for Artists Studio who own the rights to Bergerac, said it could be years.
She said if the BBC commissioned the series it could be 2015 before production started.
Ms Goodwin said: "Artists studio has been in early development with the BBC to reboot Bergerac for the 21st Century.
"It has to be in Jersey, there is nowhere else that Bergerac could play. If it gets through development and is green lit it would have to be a very different series."
'Stunning location'
The original BBC One series starred John Nettles for a decade until it ended in 1991.
Ms Goodwin said any new series would be aimed at a younger audience, but would also hope to attract seasoned fans.
In the series Detective Sergeant Jim Bergerac served in a fictional department which dealt with non-Jersey residents.
Robert Banks Stewart, who created the drama, told Broadcast magazine: "The team involved has full artistic freedom to recreate Bergerac the way they see it in the 21st century, though obviously the unique atmosphere of Jersey and the island's involvement will count for a lot."
A spokesman for Jersey Tourism said when the show was broadcast in the 1980s it was hugely popular.
He said: "Despite being a crime series, the island was portrayed as a stunning location and consequently the programmes made a very valuable contribution to the promotion of the island as a tourism destination.
"The Bergerac coach tours continued to be a favourite with visitors for many years even after the series had finished being broadcast."
Gub Neal, producer of TV movie Wind in the Willows and shows like Combat Hospital and the Last Enemy is behind the return of the series.
Ms Goodwin said a script would be handed to the BBC soon.
She said: "Development takes many years and we are only in our first development of it. It could be 2015 before we start filming because that is how long it takes."
A BBC spokeswoman said: "It is in a very early stage of development."