Jersey abuse victims 'messed around' over compensation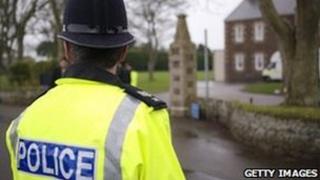 A politician has claimed that Jersey's child abuse victims are being "messed around" over compensation.
A redress scheme was set up as an alternative to legal action, allowing victims of abuse at care homes such as Haut de la Garenne to claim up to £60,000 from the States of Jersey.
So far compensation has been awarded in 27 of the 131 cases.
Deputy Mike Higgins said many victims were being "messed around", but Chief Minister Ian Gorst denied the claim.
'Psychiatric assessments'
In the States on Tuesday, Mr Higgins said the scheme's lawyers "appeared to be acting as judge and jury".
"Many of the claimants are, to put it mildly, being messed around by the scheme lawyers," he said.
Mr Higgins added that people were being referred for psychiatric assessments and some claims were being disputed "in terms of lost evidence by the police and other considerations".
However, the chief minister said he would "absolutely refute" the allegation claimants were being "messed around".
He said: "Where there isn't sufficient evidence, psychological reports can be undertaken and there is by nature a negotiation between the scheme lawyers and the lawyers representing potential claimants.
"So I don't see it in the light the deputy portrays it."