Jersey historical building review in final stage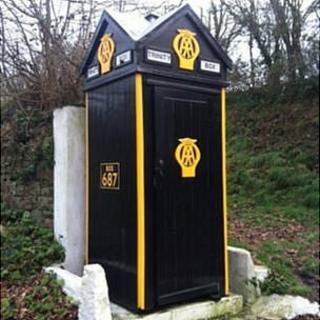 The final stage of a review into the historical importance of buildings and places in Jersey has begun.
The Environment Department launched it in 2011 to ensure heritage assets in the island are graded and protected through planning policy.
It involves examining 3,500 places listed as important or of special interest and 1,000 not currently rated.
A pilot scheme has been carried out on a small number of buildings, which has seen some listed and some removed.
Once reviewed the properties were given one of four grades, with one being the most exceptional or important, which replaces a system under which they were listed as "buildings of local interest" or "sites of special interest".
Eskdale, a mid-19th Century house in St Peter and the former Market Tea Rooms, a shop from about 1820, in Market Street, St Helier were removed due to "the loss or erosion of their historic character".
While the AA call box in Trinity has been given the top of the four available grades as there are no more than 30 left in the UK.
'Unduly compromised'
The black and yellow buildings, once known as "the lighthouses of the road", were first installed by the Automobile Association (AA) in the 1920s to aid motorists who had broken down long before the days of mobile phones.
More than 1,000 were built around the British Isles, but most surviving examples including the Jersey box are the Enham Mk IV model dating to 1956.
An Environment Department spokesman said the designation process would continue until at least the end of 2013, was governed by island law and allowed property owners to have their say.
Deputy Rob Duhamel, Planning and Environment Minister, said: "It is important that people understand why their buildings are being proposed for designation and protection.
"Historic buildings and places form the backdrop to our lives and it is important that we take care to identify and protect them accordingly, where they have a special value."
He said: "A purpose of this review is to ensure that only those buildings and places worthy of designation are identified and protected.
"It is quite evident, even from the work that we have done so far, that this will mean that some buildings will be removed from the list, either because their heritage value is not sufficient to warrant designation or where the building has changed and/or features have been lost and their heritage value has been unduly compromised."
The Environment Department spokesman said owners would be contacted during the next 12 months or so with information about the proposed changes to the heritage status of their properties and given an opportunity to comment on them.
He said where ownership details were not known site notices would be posted.