Jersey reform body hopes changes will improve States members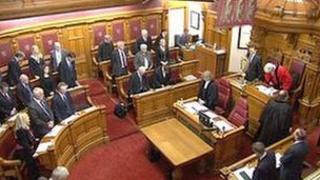 Changes to the way Jersey elects its politicians could improve the standard of States members in the Assembly says the commission chairman.
The Electoral Commission has published its final report.
It has recommended no senators, six large voting districts, but leaving the role of constables up to a public vote.
Senator Sir Philip Bailhache hopes the States will not alter the three options the commission has put forward for a referendum.
Senator Bailhache said if the reforms go through, election candidates would need more votes to get in.
He said: "It will no longer be possible to be elected with a few hundred votes, people will need at least a few thousand and in many cases a few thousand votes to be elected as deputy.
"We hope that will lead to a better quality of States member and people who are better equipped to face the challenges the island is facing at the moment."