Jersey politicians to debate housing and work law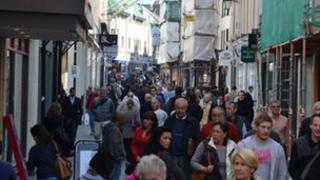 New laws to control who can live, work and buy a house in Jersey will be debated by the States.
Politicians hope it will create a better system for controlling who can live and work in the island.
The Migration Advisory Group has come up with a system which will put everyone in the island into a specific category.
The four categories are entitled, licensed, entitled to work only and registered.
Housing law
The regulations form part of the new Control of Housing and Work Law.
The chairman of the Migration Advisory Group, Senator Paul Routier, said: "The new regulations ensure that islanders retain their existing qualifications and provide a seamless introduction of these new, more effective immigration controls."
People who are either Jersey born, or have lived in the island for 10 years will be able to buy and live in any home and work anywhere.
People employed by specific businesses will be able to buy any home, but will not be able to rent it out.
The most complicated category covers people who are only entitled to work.
This involves people who have lived in the island for at least five years or are married to someone fully entitled.
They can lease a property, or buy one jointly with their spouse and will be allowed to work anywhere.
The final is for anyone who has been in Jersey for at least three months. They can lease registered property, or share a house with a fully qualified person.
They will only be allowed to work in a company which has a licence for them
Politicians will debate the proposals in March.